Don't know why but I always liked NDB (Non Directional Beacon) DX-ing. Maybe because it because it is all about low power stations in CW. Maybe it is because they brought me a QSL that everyone was looking for in the 80-ies: Jan Mayen Island and Bjornoya (Bear Island) in addition to Andoya. In the EDXC country list Jan Mayen and Bjornoya, the latter being part of Spitsbergen/Svalbard, count as separate radio countries!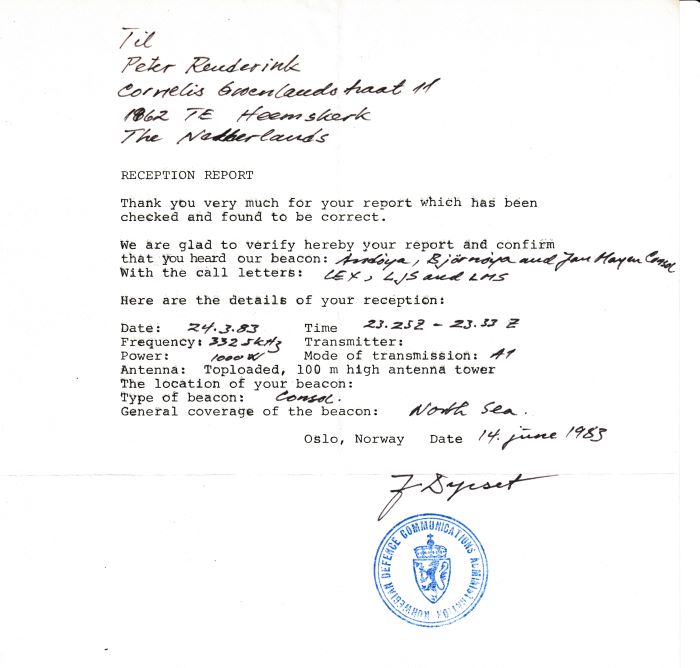 Actually i was quite surprised that NDBs are still in the air as navigation aids these days. I understand that the beacons that were mainly serving maritime traffic (like the ones above) are gone, but their are still plenty of airports that have an NDB up and running.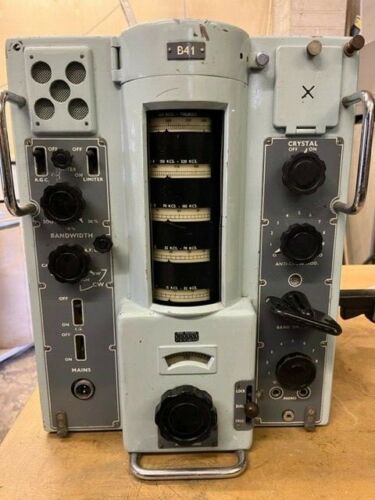 40 years ago I had this Murphy B41 tube receiver working for me on my NDB hunts. Designed shortly after WWII it was standard British Admiralty issue. It was rock solid and had a superb S/N performance, but it also weighed over 45 kgs! I vividly remember how much effort it took to carry it to the attic in my parents house. It was even equipped with a manual that described how you could effectively destruct the receiver should it risk falling in enemy hands.
Back to today: I opened this post with "Daddy's got a brand new tool!". It is called Pskov NDB. Of course many of you will probably know it already, but hey, I'm just 8 months back in business. NDBs have a periodic signal. With this knowledge a Fourier analysis technique is used to pull the CW signals out of the noise… So just record 10 to 30 minutes of long wave bandwith with your SDR, and let Pskov have a go at it. I've been playing with it for a day – and I love it already!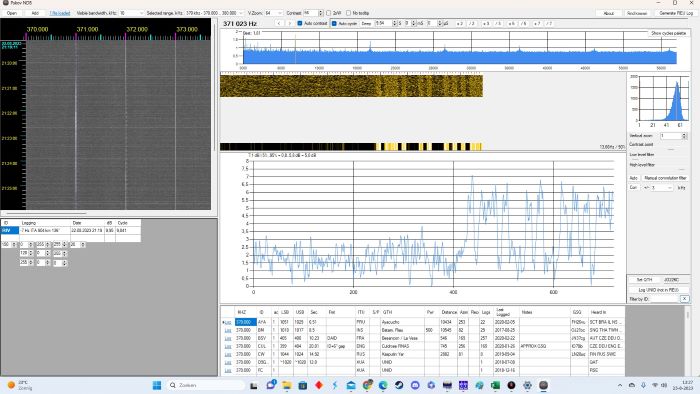 You can downloaded Pskov from the NDBlist site. The good news is "it is for free, and with your RSPdx receiver and laptop, you have to carry significantly less than 45 kgs!". The bad news for me personally is that I do realize that I have programmed and done many Fourier analyses in the past working to get my PhD in Physics. But I really forgot how to do it….