On April 26th I received a program with ID as Radio Augusta on 1611 kHz, around 20.30 hrs UTC. The program corresponded with the live stream on www.radioaugusta.com . I sent an email to the station manager didier@radioaugusta.com and received a nice email confirming that I actually listened to Radio Augusta.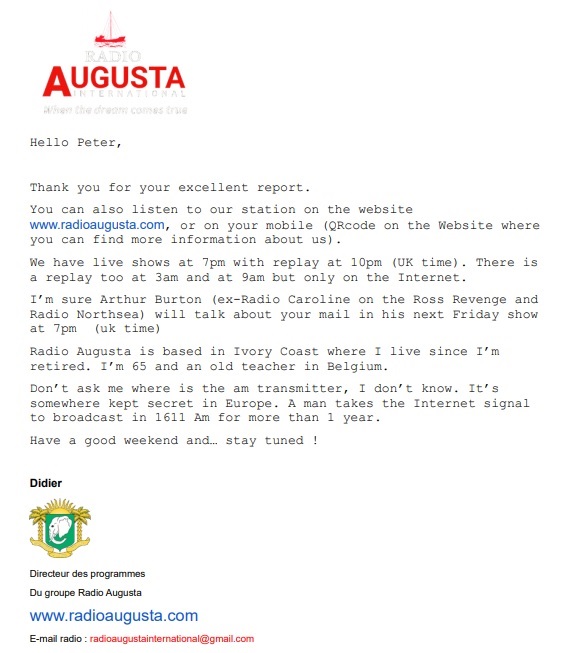 Didier is a retired Belgian teacher with a history in the Belgian free radio scene. He now lives in Ivory Coast where he produces the Augusta programmes since 2016. The station is named after his wife. In addition to the internet stream there is an outlet on FM 103.9 Mhz locally.
A listener in Europe wrote to Didier that he is broadcasting the internet stream via 1611 kHz. Didier writes on the website that he is not displeased with this, but doesn't know anything about the transmitter or its location.