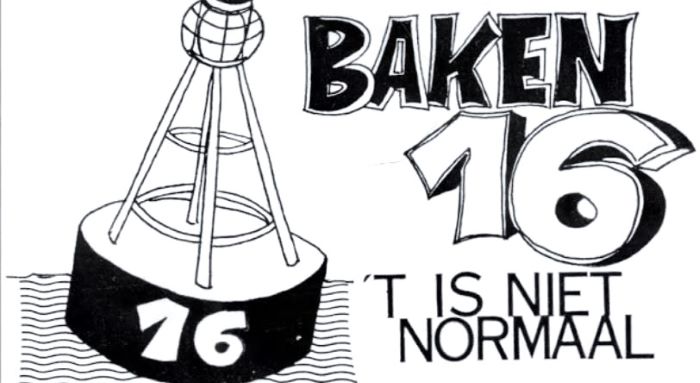 Last weekend I received Baken 16 (Dutch for Beacon 16) on 6385 kHz. This Free Radio station is named after the popular program "Baken 16" which was broadcast by Radio Mi Amigo on weekdays, lunch time, from August 1976 unit October 1978. The program was presented by Marc Jacobs. In 1979 the show featured on Radio Caroline for a few months (source: Radiopedia).
There is a nice nostalgic video on YouTube with fragments from the 500th Baken 16 show.
As a Free Radio station from The Netherlands the name Baken 16 lives on. The transmitter is a Rohde & Schwarz SK010 (100W) connected to an inverted V.