I got into DX-ing – listening to remote radio stations – in 1979, when I was 17 years old. Those were the days we were experimenting with illegal 3-meter homemade transmitters with which you could connect with classmates after school. Mind you, we had no mobile phones, no internet, and no WhatsApp or something in those days!
Fortunately I never got caught by the police. What did catch me though was the radio virus… because what else was there to be heard on the radio bands??? The obsolete family radio, a Nordmende – the one you see in the header of this site – had al these remote locations on the dial… and so it started…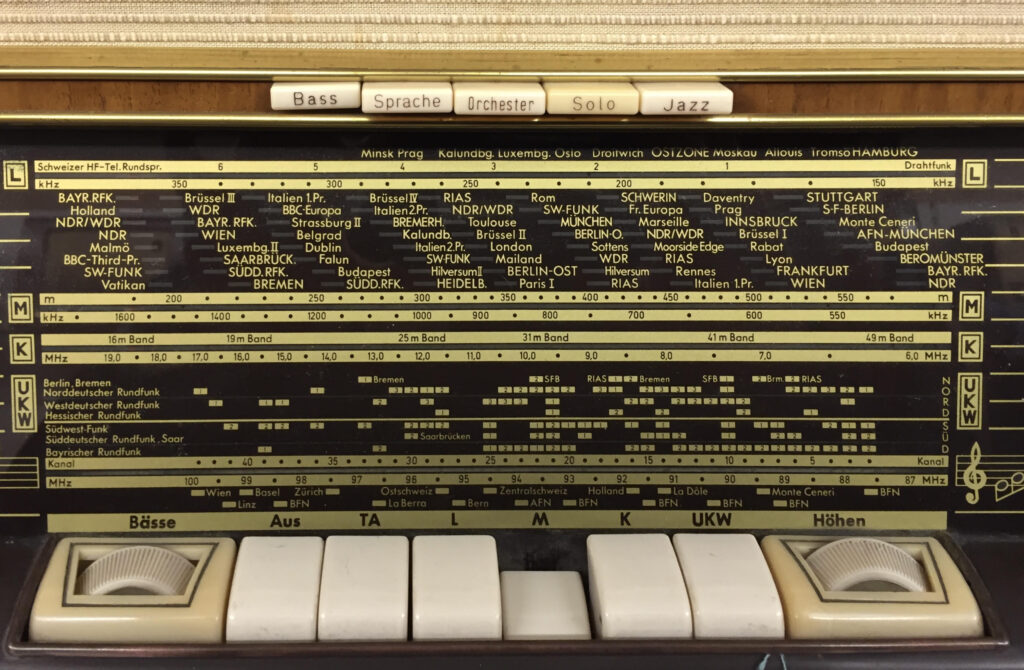 Family life, work, other hobbies resulted in less hours spent behind the receiver in the new millenium. But after I retired from work that radio virus got me again. Obviously, a lot has changed. Tropical wave bands are almost empty these days and the dominant language on the short wave bands seems to be Chinese. But there are new opportunities as well. With major broadcasters leaving medium wave, smaller stations can be heard. And then there is SDR… (and a lot of "computer mumbo jumbo" to be learned).
Lot's of new worlds to explore! Interested? Join me on my journey via this blog!