On May 18th, Radio Dechovka brought a special program to commemorate the fact that regular radio broadcasts started 100 years ago in Czechoslovakia. They used the Prague Zbraslav transmitter on 1233 kHz. A special QSL was issued Radio Dechovka to confirm reception reports for this event.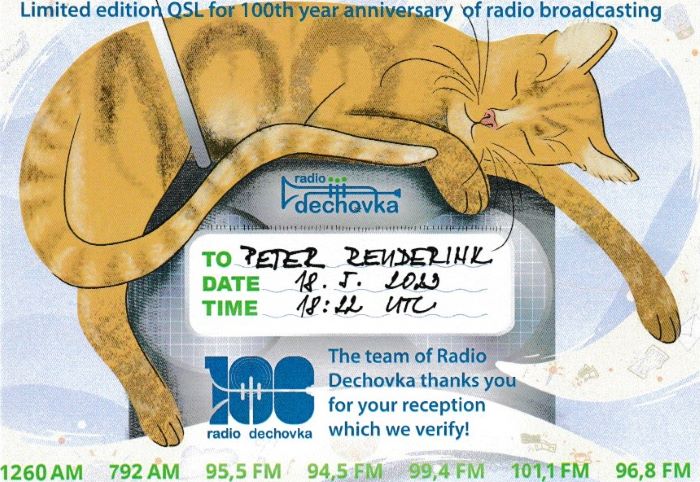 The Prague Zbraslav transmitter on 1233 kHz is normally not in use by Radio Dechovka as they can't afford the bill. Their normal programming can be heard on 792 and 1260 kHz. Some sources report that 1233 khz might be taken off the air forever later this year.
The nice thing about the Radio Dechovka QSL is that it came by regular mail. A real old fashioned QSL, plus stickers, my report stamped in a beautiful priority mail envelope!