Following a tip from Hugo Matten I was trying to receive Charleville Radio VMC, Australia, transmitting weather fax messages on 13920 kHz for a while. Initially I didn't succeed. On my suburban home QTH I'm very pleased with my Megaloop FX antenna on lower frequencies. However I am a bit worried that the performance in the higher frequency bands leaves room for improvement.
While camping I decided to test my new Boni Whip antenna in combination with the RSPdx. I purchased these specifically for camping trips. And on the first attempt I was lucky! Below you see one of the pictures I received, using HDSDR and MultiPSK. Australia is easily recognizable.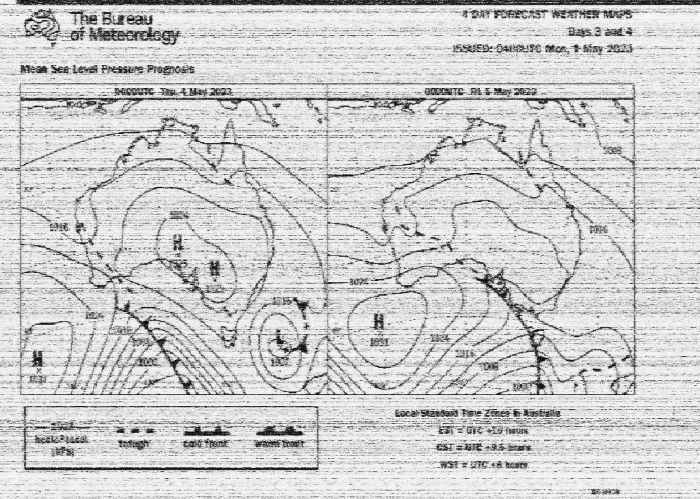 My reception on May 1st was awarded by Craig from Kordia with their beautiful eQSL card. Within in a day! Now I'm trying to catch Wiluna Radio… I got some signals, but not enough for a decent FAX image.