Currently their are good conditions to receive some of the Weather Fax Stations from the Far East in the late afternoon, say between 17:00 and 21:00 UTC . The Japan Meteorological Agency is one of them on 13988.5 kHz, The callsign JMH is easily spotted top left: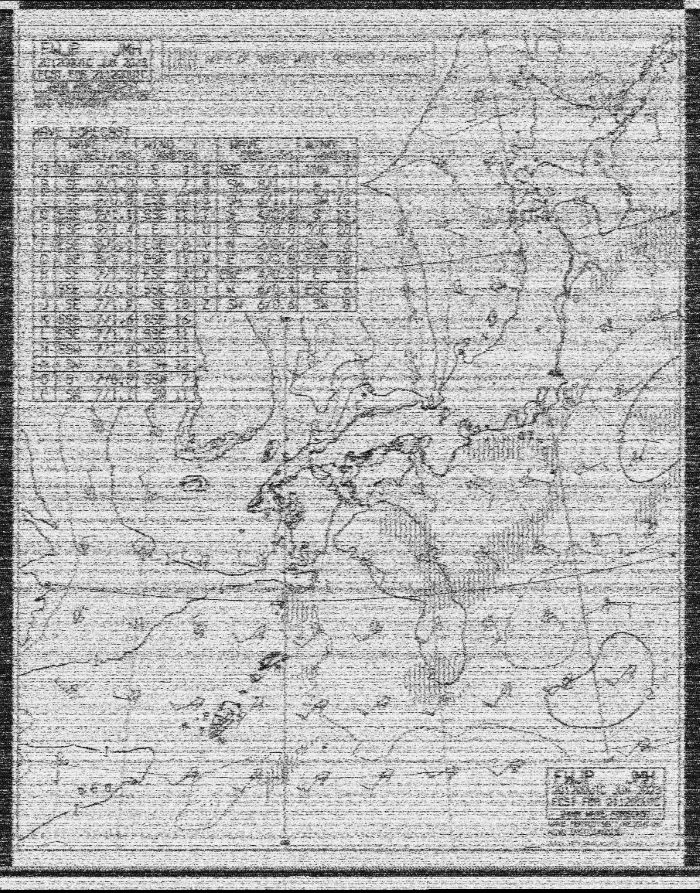 They broadcast a satellit image at 19:10 h UTC: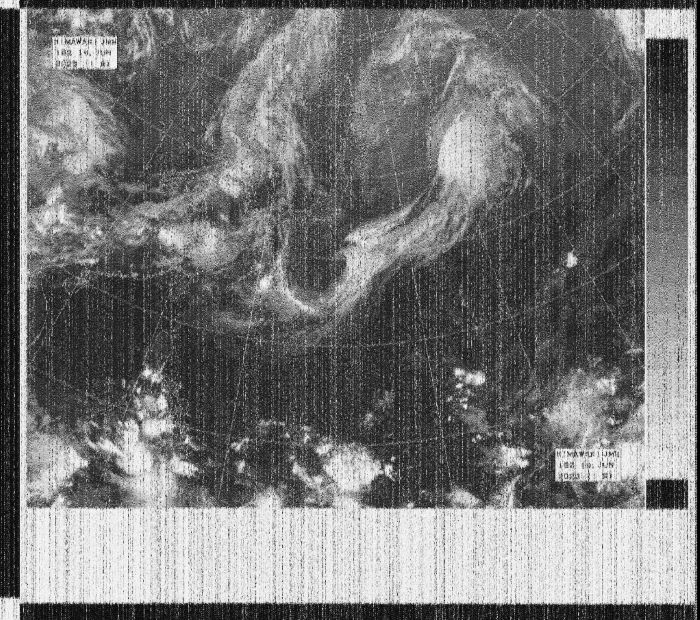 Another station is Guangzhou Radio on 16826.25 kHz. Very clear image and ID, unfortunatly I didn't sync them very well. I received them on 12629.25 kHz as well, but in lesser quality.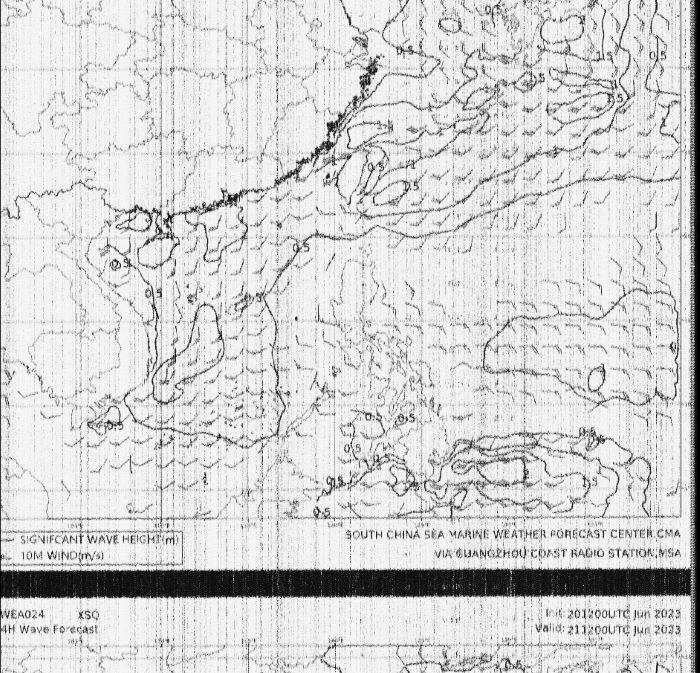 And on 13570 kHz there is HLL Seoul. Not every picture has their name attached, but the HLL callsign was obvious on this one: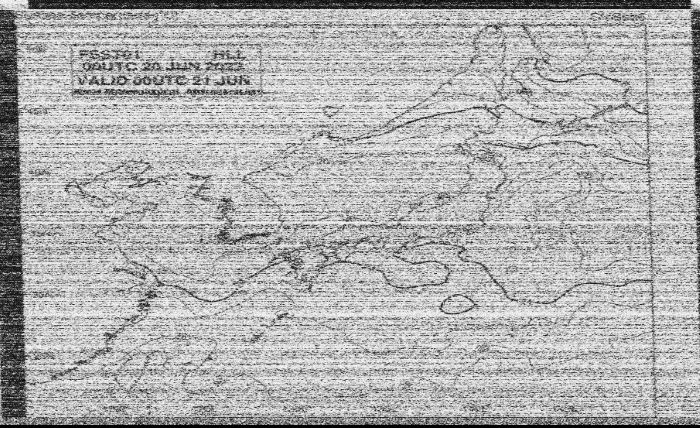 Check this link for the best info on the few Weather Fax stations that are still in operation!