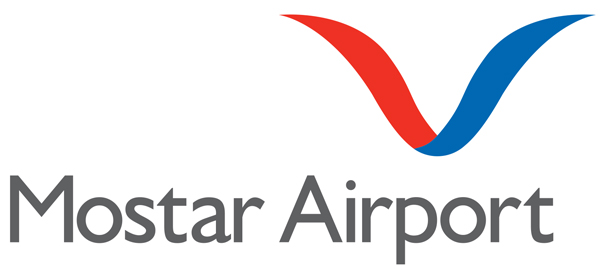 Today I received another email from BHANSA, the Bosnia and Herzegovina Air Navigation Services Agency. This one confirmed all three radio beacons I sent a report for to info@bhansa.gov.ba . So this adds a QSL for NDB DNC-425 Mostar to my collection. A big thank you to Mr. Vlado Juric for this confirmation.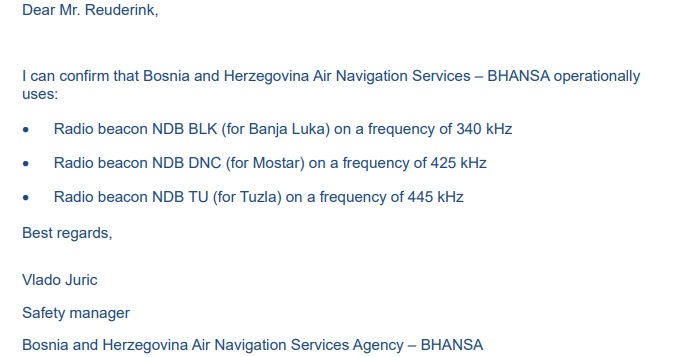 Apparently Mostar Airport is struggling a bit compared to Sarajevo, Banja Luka and Tuzla Airports. In 2012 it was still the 2nd airport after Sarajevo, mainly because of pilgrimage to Medjugorje. Over a million people per year visited this town where Our Lady of Medjugorje appeared to six teens in 1981. I really recommend reading this Wiki about the complexity of religion in an already complex political environment.
During COVID Mostar Ariport lost the two companies carrying out scheduled flights from Mostar Airport, so it is used by seasonal charters only these days. You can find the other QSLs and stories about Bosnia by clicking on these links: BLK-340 and TU-445 .