I received a beautiful e-QSL Radio 182 Waddinxveen 1485 kHz. Accompanied by a friendly and detailed email from Gert Voogd. With 4 Watts PEP only this is truly a low power AM (LPAM) station. The 1485 kHz frequency is allocated in the Netherlands to stations with an effective power of 1 Watt max. Obviously this is done to avoid interference from the bigger 100 Watt LPAM stations. In the evening hower the SER stations with 10 kW from Spain will provide a challenge to the DX listener.
Despite being a small AM station it has very mature 24/7 programming. And that is because the little AM outlet is more or less a fun addition to Radio 182 on DAB+ for the "Midden Holland" region. Basically this is the area between Amsterdam, The Hague, Rotterdam and Utrecht, also know as the "Green Heart" of the Netherlands. They are really looking forward to reception reports, either via the webform or email: info@radio182.nl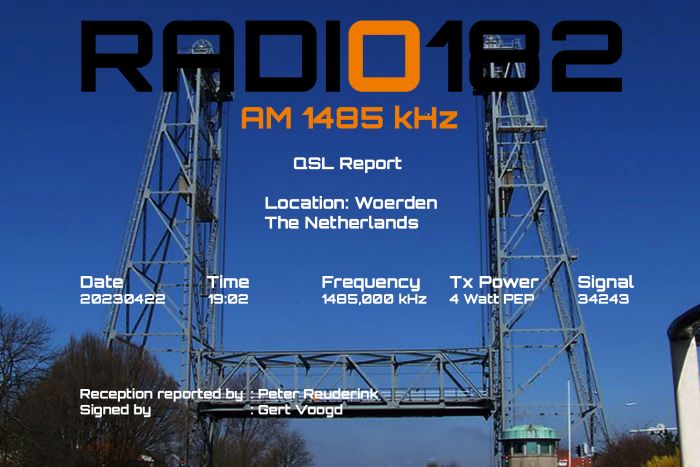 What I like about their QSL card is that it shows the Lift Bridge in Waddinxveen across the river Gouwe. Together with a similar bridge a few kilometers north in Boskoop it was constructed in 1936, a real piece of industrial heritage. On my cycling tours these bridges are real landmarks, as they can be seen from miles away in our flat polder landscape.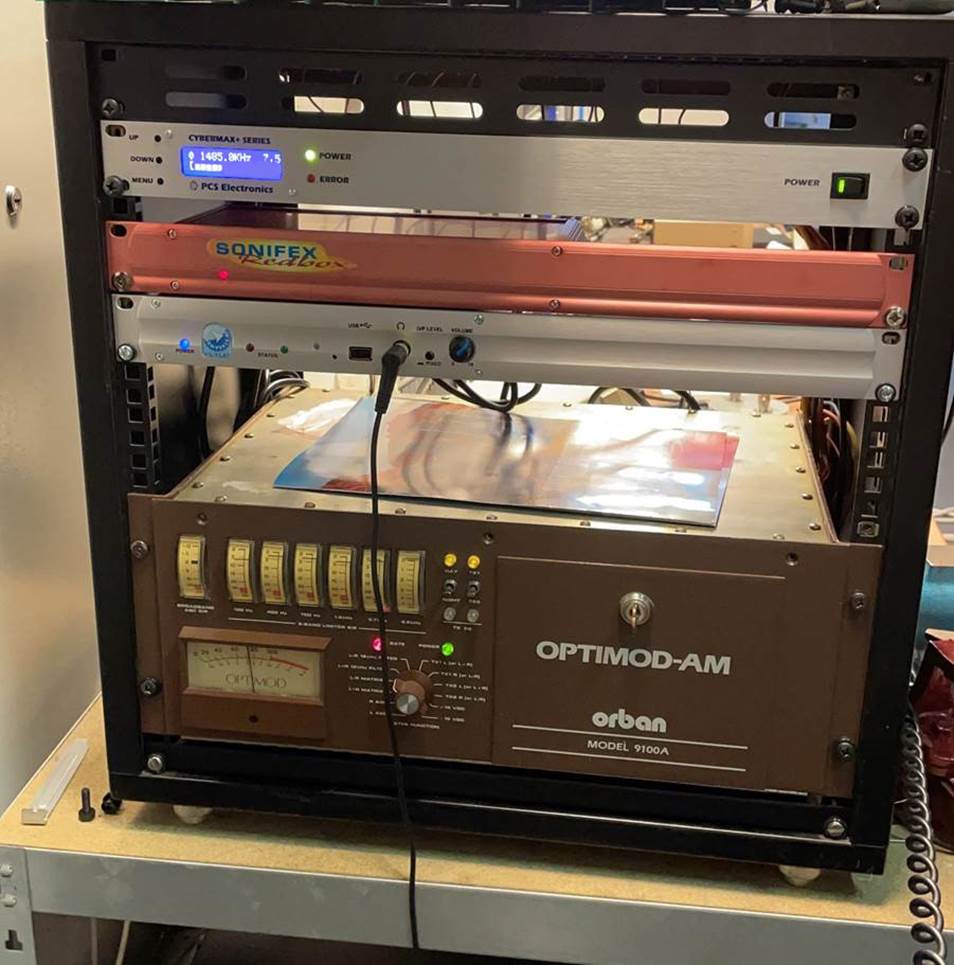 Waddinxveen is about 18 km from my QTH. But based on the strength of the signal they probably enjoy a relatively big reception area. This is facilitated by their antenna being placed on a huge steel roof that provides perfect ground effect. The SINPO written on the QSL card is in fact incorrect, it is more like 45454 here in Woerden.